RESTAURANT LUMEN | PARIS ITALIAN CUISINE
15 rue des Pyramides 75001 PARIS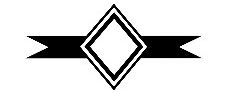 GASTRONOMIE
RESTAURANT DESCRIPTION :
The Lumen restaurant welcomes you in its wonderfully intimate setting in the heart of Paris's 1st arrondissement. Take full advantage of our sunny terrace on warm days, and the light-drenched glass canopy during the fall and winter. Behold the extraordinary view of Saint-Roch's church and its lovely passage.
As for the menu, Chef Akira Sugiura entices with his delicious seasonal French-Italian Japanese fusion cuisine, served mostly in the form of meats, fish, and pasta. A recommendation? The matcha green tea tiramisu! There is no better way to introduce yourself to this novel concept than by indulging in the chef's four-course tasting menu, available every evening! A culinary trip, guaranteed!
ABOUT THE CHEFS
Chef Akira Sugiura, which graduate from the prestigious Tsuji Chou Culinary Institute in Tokyo, Japan, chose the restaurant at the Hotel Lumen as the site to showcase his Italian cuisine with French and Japanese influences.
Akira traveled the world in search of new flavors, from Paris to Sydney (Australia), via Barcelona (Spain) and Savona and Florence in Italy, where he fell in love with Italian food. Back in Tokyo, he spent years developing the fusion style that has made him the great chef he is today.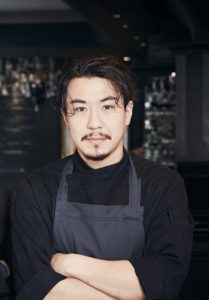 ABOUT OUR CUISINE

This natural, healthy cuisine is created by way of the sublime combination of a number of different ingredients, from the most basic to the most extravagant.
A glass of Prosecco offered for Paris Webservices clients
The lovely light-drenched glass canopy
The original concept: Fusion of Italian and Japanese food
Smoked trout carpaccio, carrot and citrus, Greek yogurt coulis

22 €

Lobster medallion alla Trapanese, tomatoes and pistachios, mozzarella espuma

28 €

Arancini with mushrooms and parmesan, soft-boiled egg, sautéed spinach with katsuobushi

24 €

Tataki of "Ozaki" wagyu beef, pickles of shishito, daikon radish and mashed black garlic

26 €
Spaghetti with octopus and celery alla puttanesca, crunchy panko

22 €

Tagliatelle alla Carbonara, seasonal mushrooms and Summer truffles

28 €

Roasted rack of Pyrenean lamb

32 €

Half-cooked bonito, grilled vegetables and tapenade

32 €
Black chocolate cake, black chocolate and raspberry sorbet

14 €

Matcha green tea tiramisu, black sesame and Okinawa sugar ice cream

14 €

Rum baba, fresh figs and creamy grilled Hojicha green tea

14 €
Glass of Conte Brandolini d'Adda Friulano Frioul, DOC 2017

8 €

Glass of Pouilly-Fumé Nicolas Gaudry Vallée De La Loire, AOC 2017

10 €

Glass of Su'entu Vermentino Sardaigne, DOC 2017

11 €
Glass of Château Garreau Côtes de Blaye Bordeaux, AOC 2014

9 €

Glass of Bardolino Tommasi Vénétie, DOC 2017

9 €

Glass of Su'entu Cannonau Sardaigne, DOC 2015

10 €
Glass of "Rustico" Prosecco Nino Franco Vénétie

10 €

Glass of "Cuvée Prestige" Taittinger Champagne

18 €



Opening Hours: Tuesday to Saturday      From 12:00 pm to 02:30 pm and                   from 7:30 pm to 10:30 pm
Metro Lines: 1, 7, 14  |  Bus Lines: N° 21, 27, 68, 72, 81, 95
Special Paris Webservices Offer: A glass of Prosecco
The "A la carte menu" is changing every two months
Up to 39 covers
15 rue des Pyramides, 75001 PARIS
Neighbourhood : Palais Royal
By phone at +33 1 44 50 77 07
E-mail : restaurant@hotel-lumenparis.com
For cancellation policy, please contact the restaurant directly
RESTAURANT ITALIEN MODELE

LE CAFE CASSETTE