RESTAURANT CIEL DE PARIS
Tour Montparnasse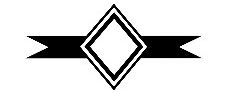 FRENCH_FINE_CUISINE
RESTAURANT DESCRIPTION :
Le Ciel de Paris has an exceptional view of the city, with unique views, changing according to the time, light and climate data. Lunch or dinner at Ciel de Paris, whatever the circumstances, is a singular experience whose souvenirs, for a long time, will be part of everyone's memory. The Montparnasse Tower is one of the most significant testimonies of war boom, the years of strong economic expansion, from 1945 until the first oil shock (1973), the year of its inauguration. Built on the site of the old Montparnasse train station, it stands its 58 floors in the heart of the Rive Gauche, as the overall redevelopment highlight of the sector in line with the axis created by
the Palais de Chaillot, the Champ de Mars, the Ecole Militaire and the Eiffel Tower. Like the latter, it is another landmark of urban space. From its 210 meters, the view over Paris and beyond – up to 40 km on a clear day – is exceptional.
ABOUT THE CHEFS
CHRISTOPHE MARCHAIS
His career began in 1989 at the restaurant Le Clos Longchamps in Paris. In 1996, he was hired as Chef at Le Fairway Golf Cannes in Mougins (South of France). Then he went to work for Alain Ducasse at the Louis XV Monaco, after that he moved to USA to work in New Orleans. His following experience led him to work in London for Alain Ducasse once again to open the Spoon Restaurant At Sanderson Hotel. In 2001, back in Paris he started working at Le Ciel de Paris where he became Chef.His style, open to the world he reinterprets, with a zest of daring and sometimes even insolence, the classics of french gastronomy.
PASTRY CHEF
PASCAL CHANCEAU
The adventure began for him in 1984 in Chamonix where he worked as seasonal pastry chef in differents hotels, as the Hotel l'Aiguille du Midi, Hotel Albert 1er and Milan. Following experiences at La Ferme Saint Simon and at the Manoir de Paris, he worked until 1990 as pastry chef at the restaurant Les Caprices de Paris. Then he became pastry chef at Restaurant Drouant in Paris. In 2007, he was hired as pastry chef at the restaurant Les Ombres inside Musée du Quai Branly. He moved to the Ciel de Paris in 2016. His style : Traditional recipes interpreted in a contemporary way with a touch of creativity.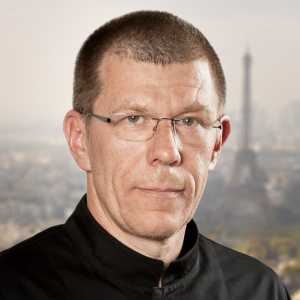 PARIS WIDESCREEN, from the 56th floor of the Montparnasse Tower
Exceptional view of the city with the Eiffel Tower (illuminated at nignt fall)
Ask your Paris Webservices advantage : 1 Glass of Champagne offered for Lunch Gourmand or Menu Balcon
Or 1 Entry ticket for the Montparnasse Tower Observation Deck offered for your Menu Grand Ecran
Chef's selection of multicolored tomatoes Purple mustard ice cream / Smoked sprats Hazelnut dressing / Pine nuts

28 €

Organic Scottish smoked salmon Tanguy salpicon, tarama flavoured with wasabi Waffle with seaweed & rocket salad

30 €

Crab / Smoked salmon with beetroot Avocado / Granny Smith jelly

32 €

Spiny lobster salad Multi-colored baby carrots coleslaw Coriander ravigote sauce Truffle dressing, dried caviar beads

46 €

Foie gras Spécial Ciel de Paris Foie gras tasting

42 €

L'excellence ïodée Caviar Acipenser Baeri Nano « ON THE ROCKS » by caviar de Neuvic (10gr) Champagne Ultra Brut Laurent-Perrier (15cl)

46 €

Caviar Caviar DAURENKI «PETROSSIAN" (30 gr) Champagne Ultra Brut Laurent Perrier

108 €
Dublin bay prawns Fondue of sweet pepper Chorizo / Baby fennel Lemongrass & coconut milk sauce

39 €

Lobster Rizo with broad bean & garden peas Roasted green asparagus

76 €

Back of cod Tomatoes tartare Pickled vegetables / Virgin sauce

36 €

Sea bass Baby potatoes/ Artichoke Chanterelle mushrooms / Rocket salad Surf & turf sauce

42 €

Vegetarian Selection of seasonal vegetables

24 €

Rack of lamb On a pistachio crust Onion cream / Bacon crips Seasonal baby vegetable Rosemary juice

42 €

Heart of beef fillet Crushed potatoes Melanosporum truffle sauce

56 €

Veal Chop Roasted with sage Risotto of potatoes Chanterelle mushroom / Broad beans Yellow wine sauce

44 €

Duck breast fillet Crystalized nectarine with tamarina Ratte potatoes Purée of sweet potatoes with vanilla Pepper sauce

39 €
Cheese selection Salad with hazelnuts dressing

14 €

Chocolat grand cru Chocolate tasting in three ways Crémeux Caramélia, mousse Araguani Chantilly Jivara Tonka

16 €

Strawberry cake Mascarpone cream / Basil / Olive

14 €

Vanilla & peach Rhubarb heart / Crispy shortbread

12 €

Chocolate brownie Namelaka / Passion fruit Dulcey Chantilly

12 €

Ciel de Paris sweet selection

18 €
Chablis Premier Cru Les Vaillons

90 €

Beaune du Château Premier Cru

44 €

Pouilly - Fuissé Dom. Boucha r d Père & Fils

46 €
Marsannay Vieilles Vignes Domaine Laurent

52 €

Clos Saint Denis Dom. Bertagna Grand Cru

290 €

Côtes du Rhône Village Château Laborie

46 €

Chinon Olga Raffault "Les Picasses"

56 €
Champagne Vranken Brut

85 €

Moët et Chan don Brut Impérial

125 €

Veuve Clicquot Ponsardin

140 €

Ultra Brut Laurent - Perrier

160 €



Opening Hours: Open everyday from 08:00 am to 11:00 pm
Metro Lines: 4, 6, 12, 13  |  Bus Lines: 28, 58, 82, 88, 89, 91, 92, 94, 95, 96
Take the Special Lift "Restaurant Ciel de Paris" to go  up the 56th floor
Special Paris Webservices Offers:
Menu Balcon 68€ : 1  glass of Champagne offered
Lunch Gourmand 39 € : 1  glass of Champagne offered
Menu Grand Ecran : 136€ : 1 Entry ticket for the Montparnasse Tower Observation Deck Offered

Restaurant Address : Tour Maine Montparnasse 56 ème étage
33, avenue du Maine 75015 Paris
Neighbourhood : Montparnasse
By phone at 33 1 40 64 77 64
E-mail : reservation.cieldeparis@elior.com
For any modification or cancellation, please contact the restaurant directly
RESTAURANT PARIS WEBSERVICES


RESTAURANT TEST